October 17, 2014 – 10:05 am
ACULibrary
This video might make you laugh but noise and food in the Library isn't always funny.
In our recent survey lots of people told us our libraries are too noisy and we should consider banning food because of the mess it makes?!
We love that you come to the Library to relax and have fun with your friends, but remember that some people like to study in the quiet areas. Please respect their choice and keep the noise down right across the library but especially in the designated quiet and silent areas.
As for food, make sure drinks are covered and the food is not hot. If you'd like to keep bringing food into the Library, make sure you don't leave a mess when you leave!
^RF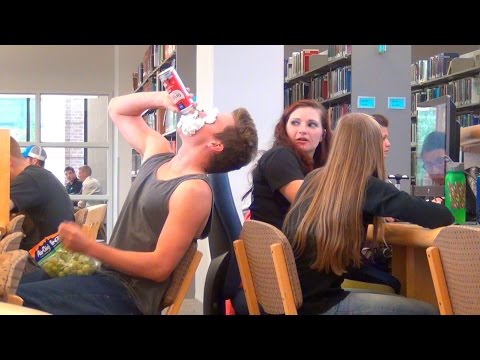 Library banner image credit: Cartoon depiction of boy eating sandwich. [Photograph].
Retrieved from Encyclopædia Britannica ImageQuest. http://quest.eb.com/#/search/118_826174/1/118_826174/cite